Benjamin E. Hilbig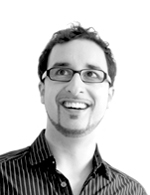 Assistant Professor of Psychology
Lab head Judgment & Decision Making
Contact
Main Building (Room EO 240)

Phone: +49 (0)621 181 -3396
Fax: +49 (0)621 181 -3997
hilbig@psychologie.uni-mannheim.de

Individual homepage
Research interests
Judgment & decision making (e.g. cognitive process models of probabilistic inferences and risky choice; judgments of truth; social dilemma decision making & strategic interaction), personality & individual differences (e.g. lexical models of personality structure; person-situation-interactions; personality assessment), computational modeling (e.g. multinomial processing tree models, randomized response).
Selected publications
Glöckner, A., & Hilbig, B. E. (2012). Risk is relative: Risk aversion yields cooperation rather than defection in cooperation-friendly environments. Psychonomic Bulletin & Review, 19, 546-553.
Hilbig, B. E. (2012). How framing statistical statements affects subjective veracity: Validation and application of a multinomial model for judgments of truth. Cognition, 125, 37-48.
Moshagen, M., Hilbig, B. E., & Musch, J. (2011). Defection in the dark? A randomized-response investigation of cooperativeness in social dilemma games. European Journal of Social Psychology, 41, 638–644.
Hilbig, B. E. (2010). Reconsidering "evidence" for fast-and-frugal heuristics. Psychonomic Bulletin & Review, 17, 923-930.
Hilbig, B. E., Erdfelder, E., & Pohl, R. F. (2010). One-reason decision-making unveiled: A measurement model of the recognition heuristic. Journal of Experimental Psychology: Learning, Memory, and Cognition 36, 123-134.
Hilbig, B. E. & Zettler, I. (2009). Pillars of cooperation: Honesty-Humility, social value orientations, and economic behavior. Journal of Research in Personality, 43, 516-519.